Fire Damage Restoration St. George: Creating A Preparedness Plan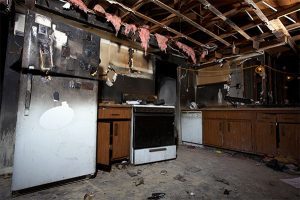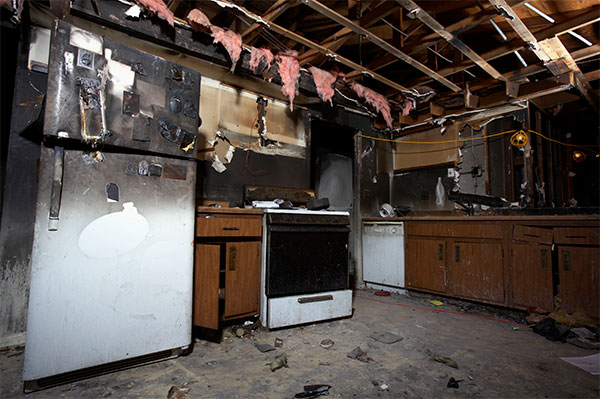 When dealing with fire damage restoration, the number one priority is to ensure you and everyone in the home is safe. Fires are devastating and dangerous, and knowing what to do if one should damage your home is important to ensure safety and the best outcome for your home and belongings. We are going to walk you through a basic fire preparedness and response plan that you can implement into your home to help you feel ready to handle a fire if one should occur in your St George home.
Fire Damage Restoration In St George
First, design a fire escape plan for your home. Again, the number one priority when a fire occurs is to get everyone to safety and having a fire escape plan greatly increases the odds of a fast and successful evacuation. Go through each room of the home and map out escape routes. Another important step is to designate a meeting place outside of the home a safe distance away where everyone will go upon exiting. By meeting at the designated location, you can make sure everyone is accounted for. Make sure everyone is rehearsed with the escape plan, and practice it every few months so if disaster does strike, you are prepared to respond.

Many homes fail to have one of the most beneficial fire-fighting tools on hand – fire extinguishers. For small, contained fires, fire extinguishers can used to quickly put out the flames. If you do not have one currently in your home, consider getting one today. Keep in mind though, that if you are attempting to put out a fire that is not responding to your efforts, stop and focus on getting out of the home. Your time is much better spent getting everyone safely out of the home than attempting to put out a resistant and growing fire.

Alert emergency response personnel right away. The more information you can give firefighters about the origin of the fire, any family members who were in the home and have not made it to the designated meeting area, and possible locations they could be in the home will greatly help aid in their rescue efforts and in extinguishing the flames. 

Never enter or re-enter a burning building, under any circumstances. Even after the flames have been put out, there are still many dangers associated with a fire so until it has been deemed safe by a professional you should not enter a fire damaged building. We know that there may be valuable belongings or sentimental possessions inside, but it is not worth risking your life. There are many new and advanced cleaning techniques and companies that offer restoration for damaged belongings. 

Last, but definitely not least, call Ally 1 for fire damage restoration services. We can help lighten the load and ease the burden of restoring your home after fire damage, and our team of trained and certified technicians are ready to take your call any time, day or night. We can help you respond quickly to fire damage and get the restoration process started as soon as possible.