Dealing with Sewage Cleanup in Richfield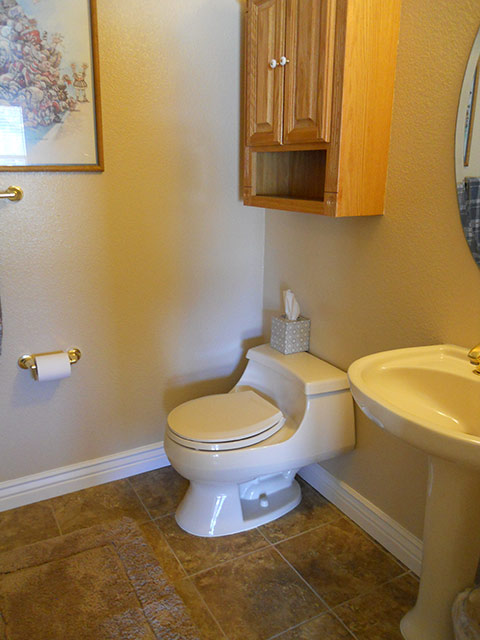 Sewage damage stinks. Literally. Unfortunately, it's sometimes unavoidable. Raw sewage can enter your home from the city sewage system or a toilet overflow. Naturally, it's important to act fast to restore your home. Here are some tips when dealing with water damage from sewage:
Stay Away
Your first instinct might be to stop the backup yourself. Don't! Sewage contains dangerous fungi and bacteria that you don't want to touch or breath. In fact, just block off the whole vicinity. It's worth it. Severe sickness can occur due to contact with fecal matter because just one millimeter of raw sewage can contain up to 1 million microorganisms. To safely assess the situation, survey the damage without coming into direct contact with sewage overflow.
For your safety, do not attempt a do-it-yourself restoration. Although Pinterest pins and home improvement articles would love to convince you to be the hero of sewage cleanup, doing so can compound the issue. Give a professional like Ally1 in Southern Utah a call instead.
Take Pictures
One of the most overlooked steps in the cleaning and restoration industry is taking pictures. We recommend you document the damage and file a claim with your insurance company. Document your heart out! The pictures/videos will provide evidence to substantiate your claim. Also take note of specific items that were destroyed to ease the process of receiving compensation.
When you call Ally1 in Southern Utah for any sewage cleanup in Richfield we will happily walk you through filing a claim.
Dispose of Objects
After documenting items, dispose of contaminated items. The Institute of Inspection Cleaning and Restoration Certification (IICRC) recommends disposing of "highly absorbent sewage-saturated materials, such as carpet, pad, upholstery, bedding, wicker, paper or even fabrics that can't be washed in hot water (130°F/54°C) for at least 10 minutes." The same principle applies for sewage-saturated drywall, carpet, insulation, and other structural materials.
Disposing of these items without the help of a professional can be dangerous to your health. Bacteria can still be present in many areas of your home after a sewage backup—even though it may not be obvious. We recommend enlisting the help of a professional to restore your Southern Utah home.
Call a Professional
If you've experienced inconvenient sewage damage, give Ally1 a call! Cleaning up can be hazardous, backbreaking work. Let us help. We are always available! Since sewage damage doesn't operate on a convenient 9-5 schedule, neither do we. We are available 24 hours a day, 7 days a week to restore your Southern Utah home. Our experienced technicians understand the burden of cleaning up from sewage damage and are ready to act at a moment's notice. We have the ins and outs of sewage damage cleanup mastered. Give us a call today!