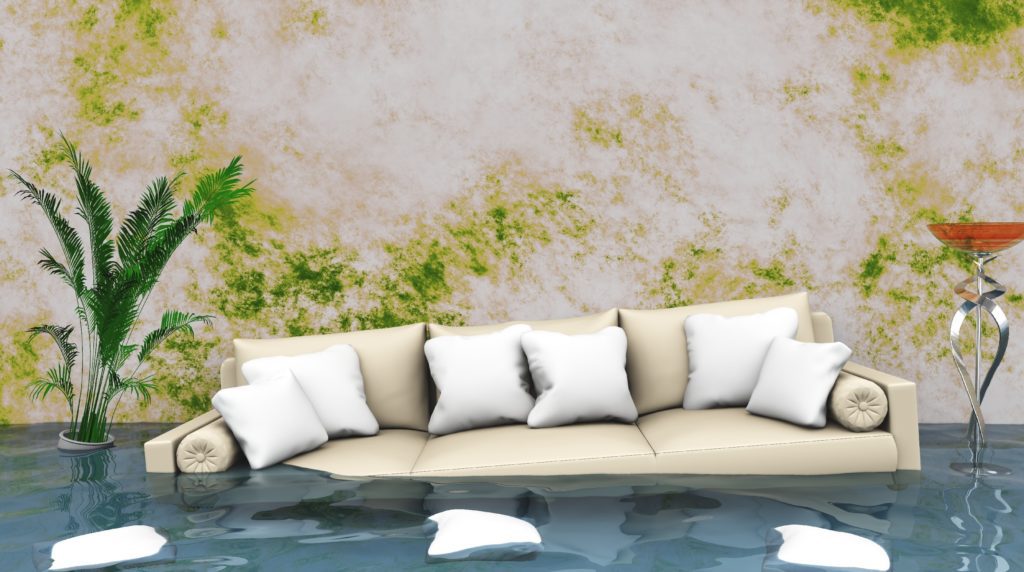 It is not uncommon for a homeowner to look up to find a curious round circle of moisture on the ceiling. Or, maybe it's not a circle of moisture on the ceiling but a puddle of water on the floor. Or, the bathtub has been slowly leaking water into the floor for an extended period of time.
Never every water damage incident is the same, however it is important to have the damage looked at by a professional as soon as it is discovered. The water damage you see could just be the tip of a very large iceberg and the longer you let it go, the worse the damage can get and the more costly the repair will become.
Let's test your knowledge on water damage by playing the "did you know" game.
Did You Know …
 Water can get down deep into wall cavities and create pockets of saturation. These pockets can remain undetected wreaking havoc on your drywall, wood, and any other substance that it might be touching.
In order to keep water damage from re-occurring in the same spot, you need to find the source of the water leak.
Water damage can lead to mold growth within a small amount of time, typically 24-48 hours.
There are three categories of water damage:
Clean water that is uncontaminated.
Grey water that could contain contaminants.
Black water that is contaminated and can cause serious illness.
Good News! …
Any water damage, regardless of the size, can be repaired! Ally1 of St. George knows how to find the source of the water damage, fixing the leak and preventing any further damage. AND, if there is mold, our professionals can remove that too!
Water damage cleanup professional use special equipment to detect the location of any water damage inside your home or business, before and restoration work is done in your home. The main piece of equipment used for this task is a thermal imaging device, also known as an infrared camera. While this device won't tell the technician that there is water hiding behind a wall or in your ceiling, it will tells them there is a temperature difference that could mean there is hidden water in that location. A skilled water damage expert knows what to look for and will be able to determine if there is hidden water based on what they see on the camera.
In most cases, the technician assigned to detect and fix your water damage can show you the reading from the thermal imaging device so you can see exactly what they see.
The main point is that if you see a water leak somewhere in your home or office, don't sit around and hope for the problem to resolve itself. It is better to address the issue in a timely manner than run the risk of more damage being done.