How Far Does Fire Damage Restoration Go?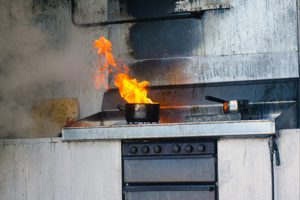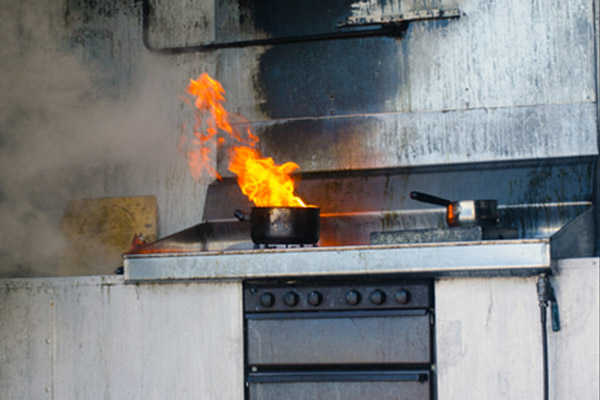 Watching your home burn is heart–wrenching. Next, discarding charred and burnt items are emotional (and expensive.) However, even after you've removed all the items with visible fire damage and had what you could restore, you have another problem– the hidden damage to your electronics. Despite the seemingly tough, metal exteriors on computers, televisions, cell phones or appliances, the smoke and flames have a disastrous effect on these costly items.
The experts at Ally1 can help identify and protect against the long-term effects of smoke particulates on electrical gadgets, computers, and more. In the modern home, computers and small computer chips are in virtually everything electrical or mechanical. Computers and electronics that feature circuit boards, like radios and televisions, suffer intense damage from smoke particles that surround them. 
How Smoke Causes Damage
Your electronics can live through the fire but can fail due solely to smoke. Accumulations of smoke on your devices cause electrical sparks to surge out of them. Dust and particles in the air are attracted to the static electrical fields that are emitted from high-voltage devices, leading to gradual failure. Smoke is corrosive and can lead to short-circuiting and even fire hazards in affected equipment. When plastic or metal is subjected to high heat, these materials can release harmful chemicals into the air.
When electronics are covered in smoke, they become prone to extreme overheating, which leads to premature failure. When smoke reaches the inside components of electronics, a black film develops causing insulation on the heat-producing parts. The magnetic charge of smoke causes the circuits to short, leading to overheating.

Soot is pushed by smoke, causing contact everywhere in its path. Smoke travels to cooler temperatures and continues until the energy runs out. The main cause of damage is the acidity in soot. Acidity destroys metals, which causes discoloration and disintegration.

When smoke gathers onto circuit boards, electrical currents start to flow—especially to areas where the currents are not intended. The catastrophic result is that these high-frequency devices start to function erratically. Your computer, for instance, might reboot itself unexpectedly.
While smoke damage is visible on walls and ceilings, it can also permeate these surfaces and cause damage to a home's structure/framing, wall studs, insulation, and air ducts in your ventilation system. When soot and smoke particles become trapped in the HVAC system, the smoke odor will linger and spread.
When the home experiences fire damage, it usually means that the electrical system has been compromised, too. The following electrical components may be damaged: wiring, cords, outlets, switches, fuses, and breaker boxes. Have the fire damage restoration team inspect your home for suspicious damage. 
Tip
Electronics are delicate items storing many irreplaceable digital documents, photos, and other items; it's important to be prepared for the worst. To prevent your property data from being damaged from a fire or smoke, invest in a backup program that stores the information in the cloud or preserve a hard copy elsewhere. This is useful for just about any disaster.
Ally1 Disaster Solutions
The quicker you react to smoke and fire damage, the more likely it will be to restore your valuable belongings, especially electronics. In Cedar City, Ally1 Disaster Solutions is the team that will immediately respond to experienced fire damage restoration. These professionals will use state-of-the-art equipment while the claim specialists work directly with your insurance company. Locally owned, with 20 years of experience in the industry, they are Southern Utah's most experienced and trusted restoration professionals.