Got Water damage in St. George City? We can help!
Quick! What is the first thing you need to do when your St. George City home suffers from water damage? That's right! You need to contact the professionals at Ally1! Waiting to contact a professional water damage restoration company when water damage hits your home can cause catastrophic results.
There are a few small precautions you can take after you have call the professionals at Ally1.
If possible prop your furniture up by aluminum foil or on unstained wooden blocks (we say unstained so the water doesn't cause any unnecessary staining).
If the water in your home is deep enough to go above your ankles, leave the area as soon as possible.  Walking through standing water can be dangerous, especially if the water has come in contact with any electricity.
If possible, turn off the source of water to prevent any more flooding.
If you can safely reach it, turn off the electricity and gas to your home.
24/7 Emergency Services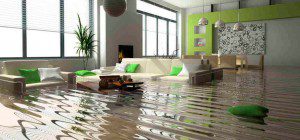 Ally1 offers 24 hour emergency water damage cleanup services in St. George City. Our team of certified experts are on call 24 hours a day, seven days a week. This allows us to respond your water damage emergency as quickly as possible.
Did you know that 1 in 5 houses suffer from water damage in some way every year? Water disasters can be caused by a wide variety of things such as bad plumbing, heavy rain fall, or an appliance malfunction. The key to preventing more damage is contacting our professionals to restore your water damaged property. The sooner you contact us, the sooner our professionals can get you back to your normal routine and your property to its pre-damaged condition.
Water can be extremely tricky and even if you think you soaked it all up, you may not be able to see what moisture was left behind lurking and waiting to destroy everything it can. Also, if the moisture is left unaddressed, mold can start growing within 24 hours.
Our professionals here at Ally 1 in St. George are here to help. We have the necessary experience and you can contact us at any time with our 24/7 emergency service. Contact us today and we will be the solution to your water damage dilemma.