St. George Water Damage Cleanup – When Hot Tub Pipes Break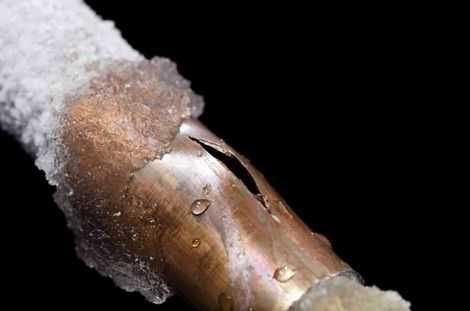 With the weather cooling down in St George, it is nice to spend the evenings relaxing in the hot tub. While enjoyable, hot tubs can also wreak havoc on your home when not properly maintained. Proper hot tub care and maintenance will help to reduce the risk of water damage from pipe bursts and leaks. Here are a few things you can do to keep up with maintenance on your hot tub and reduce the risk of malfunction and water damage cleanup:
Water Damage Cleanup In St. George
Set up a regular maintenance schedule and stick with it. Regular hot tub maintenance is the single best way to find, resolve, and prevent major damage. Water can get murky if regular maintenance is not performed. Every week check pH levels, wipe off debris above the water line, and rinse out filters. 

Completely drain and clean your hot tub every 3-4 months. This is a very important step to prevent microbial growth in the water. Depending on how frequently your hot tub is used, you may have to empty it every 40-60 days. 

Keep jets clean and clear, and address any blockages. If jets become clogged, blocked, or have reduced pressure, the plumbing is at increased risk of leaking and causing water damage. 

Ensure you are adding the correct chemicals and minerals in the correct amount. Balancing alkalinity, pH, and hardness not only helps to keep your water sanitary but also reduces the risk of leaks and cracks due to excess build-up. 

Make sure that your hot tub is properly filtering water. Filtration is key in preventing water from becoming cloudy, and if filtration is blocked then the risk of leaking, overflowing, or other forms of water damage are much more prevalent. Filters should be cleaned at least every month and maybe even more frequently depending on how often your hot tub is used. 

Have plumbing inspected at least once a year to catch any potential leaks, loose connections, or other areas where water floods from before they become major water damage problems. 
At Ally 1 Disaster Solutions, we know all about water damage cleanup, and offer our services in St George and surrounding areas. Whether your hot tub causes flooding, a pipe bursts, or any other source of water damage, we can help. We know that even after all you can do to prevent it, water damage can still occur.
This is why we are available 24/7 to respond when you need water damage cleanup. Whether major or minor, we know how important it is to get water removed and dried as quickly as possible to prevent any further damage from occurring. We want you to enjoy these cooler evenings, whether you have a hot tub or not, and rest assured that we will take care of you if you end up with water damage. So soak away, relax, and call Ally 1 Disaster Solutions whenever you need disaster restoraiton services.