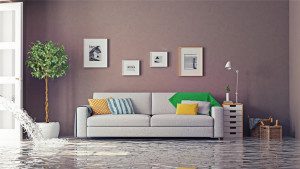 Water cleanup in Beaver is not an uncommon occurrence. In fact most damage that is caused by a water disaster can be prevented. Don't be an unprepared homeowner who has to fork over more than $5000 to cover water damage repair costs. Some of the most common causes for water damage are:
Kitchen Appliances
Washing Machines
Hot Water Heaters
Water Softeners
Sub Pump Systems
Frozen Pipes
Broken or Damaged Pipes
Overflowing sinks
Clogged toilets or bathtubs
Poorly Sealed windows and basement walls
Damaged roofs and leaky attics
When any of the items listed above malfunction the water damage sustained to your walls, ceilings and personal belongings can be extensive and irreparable.
The professional technicians at Ally1 Disaster Solutions in Beaver know just how to perform water damage cleanup services quickly and efficiently. As much as we love helping our customers by performing water damage cleanup, we love helping our customers prevent water damage even more.
Ally1 Disaster Solutions suggest taking the following preventative measures:
Water Heaters. Check you water heater for any rust on the tank or wet spots on the floor surrounding it. Most water heaters will last for 10 years.
Check Your Hoses. Worn out plastic or rubber hoses are water disasters waiting to happen. Check all of the hoses connected to any appliances that use water in your home. Consider replacing plastic and rubber hoses with stainless steel hoses.
Air Conditioning. If you have an air conditioning unit make sure you check it periodically for any malfunctions. When dealing with most appliances it is wise to hire a professional to perform the repairs. If you don't have the experience or knowledge need to repair the appliance yourself you may end up causing more damage in the long run.
Replacing Fixtures. When replacing sink or bathtub fixtures make sure you double check for leaks before running water for extended periods of time, or hire a professional to perform the installation. Unseen water leaks from poor installation can cause major damage to your flooring.
Dishwashers & Washing Machines. Try to avoid running these machines when you are not home. If any if these appliances should malfunction you should be home to turn off its water supply to prevent extensive damage. No one wants to come home to a flooded house.
Know Your Insurance
Not all water damage in Beaver is treated equal. Some water damage is covered by your homeowner's insurance plan and some is not. Check your policy to see what your provider covers.
If you are suffering from water damage in Beaver contact Ally1 Disaster Solutions as soon as possible! Our technicians are highly trained and have extensive knowledge when it comes to water damage cleanup in Beaver. Not only will we get your home back to normal we will work with your insurance company to minimize the cost of water damage restoration.
Available 24/7/365 Call now!