Water Damage From Garage Flooding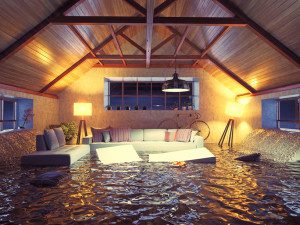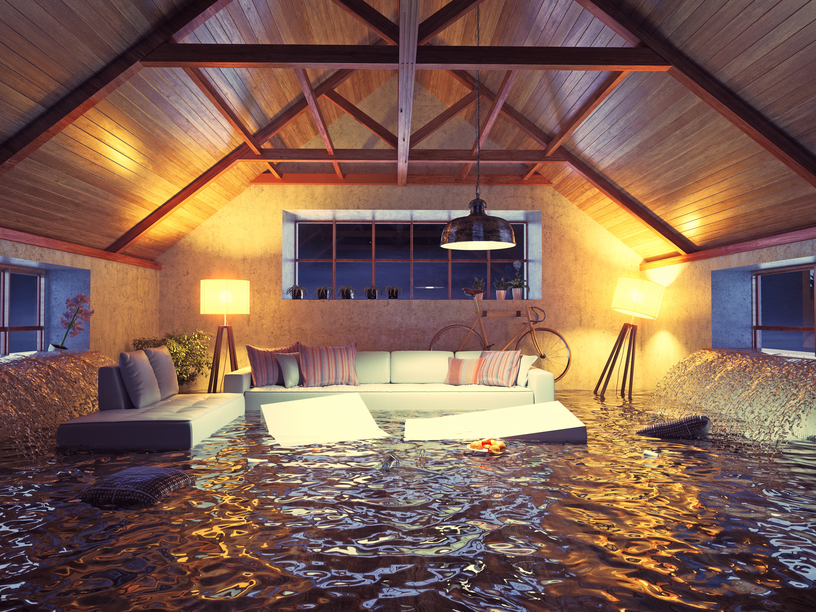 Imagine a stainless steel diamond plate workbench with rolling tool boxes for all your tools. Plus a spotless epoxy or rubber tile flooring. Even glimmering lighting to highlight your fabulous car collections. 
Or maybe your actual garage is a mess of cardboard boxes, plastic storage tubs and a scraggly Christmas tree in the corner. 
No matter the organization or disarray of your garage, an intrusion of water is a potential disaster for any Beaver homeowner. Valuable items are threatened by water and the potential for mold growth expands drastically from water intrusion. Garage flooding can even damage the entire structure of your garage. The heavier the flooding, the more serious the damage can be. Extensive flooding can even break or damage your garage door. When water does cause a problem for you and your Beaver home, you can always rely on the professional water cleanup team at Ally 1 Disaster Solutions to help you through the recovery process. 
Prevent Future Flooding
If you are hoping to protect your garage from flood damage, start by inspecting the space:
Pull everything out of your garage so you have a full view of the floor, the walls, the ceiling, and your garage door. Removing everything, don't overlook a leak that could lead to major damage. Look for cracks in the flooring and walls that water could run through. Seal anything you think looks risky. Fix any holes in your roofing as well to ensure water is not dripping down from above. If the project is beyond your skills or equipment, contract with the Ally1 Disaster Solutions crew for professional help.
Garage doors are the most common point of entry for water, so be sure your door does not have any cracks or holes. Additionally, inspect the rubber strip at the bottom of your garage door and make sure it is sealing tightly with the floor when closed. If the rubber strip is damaged, make any needed repairs or consult a garage specialist. Those living in areas with high flood risk or high winds need to consider upgrading. 
Your garage door is only held in place by the rollers in the track. When the wind blows at the door, it creates positive pressure – the higher the wind speed, the greater the pressure. As the pressure increases, the door bows inward and the ends of the door are pulled toward each other (or toward the center of the door) as well as causing the roller to tilt at an angle. Since the front of the tracks are flat, the rollers pull right out of the tracks and the door sucks inward.
Some older garage doors may be too far past their prime to offer protection from water. If you have an older garage door, it may be time for an upgrade to ensure your garage's structure and contents remain safe.
If you live in a lowland area, consider installing a physical barrier for water to be on your property. A flood barrier is a good investment especially if you use your garage for storage of items that can be damaged by water. 
Finally, inspect your gutter and garage drainage systems. Gutters help divert water away from your garage, but they can get clogged easily with fallen leaves and debris. If you are having water troubles, check your gutters to make sure they are working efficiently and effectively. 
Some Causes Are Unpredictable
After checking the structure for soundness, you also need to pay attention to additional risks. Freshwater pipes located in the yard can burst, causing water to enter the garage from the ground below. Heavy rainfall, hurricane or storm surges can almost cause flooding, especially in the lowland. Overflowing water from nearby sources, including streams, broken dams, or lakes can cause flooding too.
Ally1 Disaster Solutions For Water Clean Up
If you discover water damage in your garage, call out for some quality help. When it comes to water damage cleanup in Beaver Utah, you want the best people handling the situation. The Ally1 Disaster Solutions crew is certified, experienced, and available with immediate response 24 hours a days, 7 days a week for water damage cleanup. Our team uses state-of-the-art equipment, while insurance claims specialists work directly with YOUR insurance company. Locally owned and with 20 years of experience in the industry, they are southern Utah's most experienced and trusted restoration professionals.