Choosing A Water Damage Restoration Company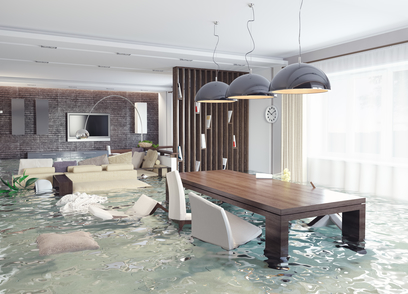 Water damage disasters are not only traumatic but can catch you completely off-guard. Try as you might, not all water damage events are preventable or predictable. When you are dealing with water damage, it is crucial that you take immediate action to prevent extensive damage and property loss. Water damage disaster is also more complex than you may think and require expertise and proper equipment to properly cleanup and repair. Therefore, it is important that you choose the right restoration company to help you stop the damage and return your home or business back to its pre-loss condition. Preferably, you will want to choose a restoration team before you need one. No one wants to be knee deep in water scrolling through hundreds of restoration companies trying to find the right one. Don't worry! Ally1 Disaster Solutions has some advice on choosing the right professionals!
Here are a few tips you can follow when choosing a restoration company to put your trust in.
The first and most important thing you should check is if the water damage restoration company you are researching is licensed and insured. A trustworthy restoration service will provide extensive training for their staff and while hire certified technicians with experience.
Choose a restoration company that is available 24 hours a day, 7 days a week, 365 days a year. Water damage disasters can occur at any time of the day or night. A quick response to a flooded basement at 2 o' clock in the morning can prevent extensive amounts of water damage and potential mold growth. Only deal with professionals who can arrive at your premises quickly.
Find local water damage professionals who utilize state-of-the-art restoration equipment. Top notch water extraction and drying equipment will provide shorter drying times, preventing any additional damage that most low-grade equipment fails to prevent.
When you put your trust in a restoration company you want to receive the best experience possible. You want a team that will take care of your needs and keeps you informed throughout the entire process. Any restoration company worth it a grain of salt will perform an assessment and provide you with a contract that completely outlines the work that will be completed and the prices that will be charged for that work before the work is even started. Some water remediation companies charge by the hour for their services, while others charge a flat fee. In some cases, during the water damage repair process, technicians will discover new work that needs to be completed. But the experts will always get a sign off from the homeowner before they begin that work.
Hopefully, these tips will help you choose a restoration company that is the right fit for you. At Ally1 Disaster Solutions, our team of certified water damage professionals is here to answer any of your questions or concerns. You may just find that Ally1 Disaster Solutions is the local restoration company you can trust to take care of all your needs.