Repair Or Replace Valuables After Water Damage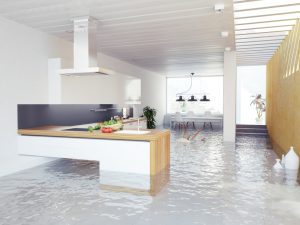 When you discover water in your St. George home, you automatically begin a series of vital questions. Where is the water coming from? Can I stop the water? How will I get the water out? Is my stuff ruined? Your first step should be to immediately deal with the first three questions and then when your head is clear, gather information about repairing or replacing the items in your home.
As you inspect your home, depending on the level of water damage, repairing valuables might be the recommended option. At other times, replacement is warranted. Factors will include the amount of damage sustained, the level of contamination by the water, the type of materials affected, and the length of time your belongings were in contact with the water. Items that can be often be removed for cleaning and restored are drapes, furnishings, and dishes. Solid wood might be saved but direct contact with standing water might cause changes in structure and weaken the joints. MDF or pressboard furniture will not survive submerging or prolonged contact. 
Permanently installed materials like drywall are usually torn out and replaced entirely. In many cases, materials such as carpeting and wood may begin to break down if left underwater for too long. If your subflooring is undamaged and the affected area is dry within 24 to 48 hours, you may be able to repair the damaged flooring. 
Additional Considerations 
How much time are you able to dedicate to fixing the situation? If you're working or caring for a family member, an in-depth repair may not be an option. It may be faster to remove and replace all damaged material. Consider your schedule when deciding whether to repair or replace your flooring.
Check with your insurance company; your policy may pay for the water damage, clean up, restoration, and hotel stay. 

If your home wasn't thoroughly dry within 24 to 48 hours of the incident, you should

assume you have mold growth

. Mold growth can complicate all repairs and makes this an even bigger task. A professional team will thoroughly inspect your home during the initial visit and look for evidence. 

Invest in a water leak alarm that sounds an alarm (or alerts your phone) when its sensor comes in contact with moisture. Install it near water heaters, sump pumps, washing machines, dishwashers and toilets.
Solutions And Water Damage Repair In St. George
If you discover water damage in your home, call Ally 1 Disaster Solutions for experienced and reputable help. Let our experts advise and guide you to maximize your resources. When dealing with water damage repair to your home, be sure that the company you hire is certified with the Institute of Inspection Cleaning and Restoration Certification. When determining the best use of your time and money, you want the best people with many years of experience. 
The Ally 1 team uses state-of-the-art equipment, while insurance claims specialists work directly with YOUR insurance company. Locally owned and with 20 years of experience in the industry, they are southern Utah's most experienced and trusted restoration professionals.