Six Problems To Look Out For After Water Damage In St. George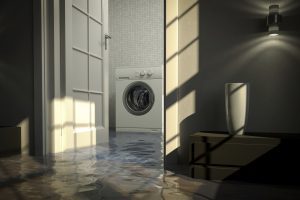 A flooded home is bad news for homeowners. Water damage happens in St. George due to heavy rain, broken pipes, and malfunctioning appliances. Indoor flooding inevitably brings a number of other issues to property owners. However, many of these problems can be prevented by quick and effective water damage restoration response.
Water Damage Cleanup & Recovery In St. George
Our team of water damage professionals at Ally1 Disaster Solutions in St. George are available for 24/7 emergency response to help you restore your home after a flood and prevent any further complications that come after indoor flooding. Here are some of the most common issues property owners face after water damage and how to prevent them quickly. 
Insect Invasion
Water damage in a home or business isn't always coming from a clean source of water. Water damage can come from outdoor water caused by storms or flooding from rivers and lakes. This type of water is a contaminated water that also can bring with it different types of bugs and insects. While you may think that insects brought in by water are unlikely to survive, this isn't quite the case. Bugs and insects can easily survive flood waters and find dry areas to inhabit. That means inside your home or business. Quick action by water damage restoration experts can get contaminated areas cleaned and sanitized before bugs create a home inside your home.
Health Hazards 
Flood waters can contain harmful bacteria and microbes that can make you sick. This bacteria might linger on your personal belongings along with other contaminatnts and toxins. No matter how long an item has been dry, contaminated materials that have not been restored after water damage can carry dangerous toxins that can cause allergies, respiratory problems and other health issues.
Furniture Damage
Water damage cleanup crews in St. George know that they have to get furniture out and cleaned quickly to restore the pieces to pre-loss condition. Contents pack out and cleaning often goes hand-in-hand with water damage restoration. So call ASAP to get professional help with the removal and cleaning of furniture that seems to be damaged by intrusive water.
Mold
Mold is going to grow wherever it can if your property is not handled by a professional water damage cleanup crew immediately following a flood. Fast water removal and dry out services are necessary if you want to prevent mold from growing inside your home. Even a small amount of water can result in a large mold problem. Call Ally 1 Disaster Solutions to get help right away.
Compromised Structure
The actual structure of your home or business is going to be compromised if water damage repair is put off for too long. Water will break down wood materials making it soft and weak. When this happens, your property is at risk of collapse.
Loss Of Home Value
Water damage isn't just a huge physical problem, it's also an ugly problem that can't be painted over. If you plan to sell a property after water damage, your home inspector is going to notice spots and will document water damage that has not been addressed. This type of problem is going to result in less money, fewer buying offers, and potentially no buyers whatsoever.
Don't let your home be overrun by unwanted pests! If your home is ever flooded, don't hesitate to give us a call at Ally1 Disaster Solutions in St. George. Our restoration experts will quickly be out to your home to remove the water, repair the damage, and keep your home pest free.