What Can Be Saved After A Fire?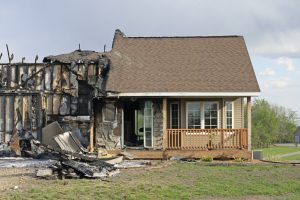 Fires are one of the most devastating things that can happen to a person. Unfortunately, fire damage is far more common than it seems. According to statistics, house fires cause an estimated $12 billion dollars in fire damage each year. They can devastate families in a matter of minutes, burning up all their possessions in what seems like the blink of an eye.
Though fire damage can take a lot of possessions and property in its wake, there may also be some things that are salvageable during the fire damage restoration process. By saving some items from your home, you can reduce the psychological impact that fires can have on a household. It might be beneficial to understand what can be saved and what cannot when you are going through the restoration process.
Fire Damage Restoration – St. George
Generally, any non-porous item that is strong enough to withstand high temperatures and won't absorb smoke or water will be able to be saved after a fire has been extinguished. These things will probably get a little stained but are usually pretty easy to clean. It may be necessary to repaint or refinish these said items but are overall safe to keep after the fire. The following are items that are strong enough to withstand a fire:
Glass
Glass is a material that withstands high temperatures, won't absorb smoke particles, and is easily dried. Items that are made of glass usually make it out of even the worst fires with no more than stains. Luckily, even these stains are easily removed by yourself or restoration professionals.
Metal
Metal is very similar to glass when it comes to surviving in a fire. It has a very high melting point, doesn't absorb smoke, and can easily be dried. The stains that it might get from fires are also easy to remove, as you can use simple household products to remove them, such as vinegar and dish soap.
Hardwood Floors
This is one item in the home that would unexpectedly make it through and be saved after a fire. Though the hardwood doesn't follow the rules of salvageable items, as it is porous, absorbs water and smoke, and burns in high temperatures, the coating will protect it. With the protective layer over the hardwood, smoke and water usually cannot reach the wood to damage it. Unless they're extremely burnt or charred, you should be able to clean them up with oil soap, sand them down, and refinish them.
Washable Cloth Items
This is another item that doesn't necessarily fit into the category of salvageable items, but there is one benefit that it has over all the others: it is easy to clean. Assuming that any of these items have not been burned in any way, they can be saved after a house fire. Anything that you would normally toss in the washing machine, such as clothes, furniture covers, and curtains, can be stripped of any absorbed water or smoke damage. You can attempt to clean them on your own, but it is recommended to allow fire damage restoration experts to assist you, as smoke particles can get pushed further into your clothes or washing machine.
Experiencing a house fire to any degree can be devastating. It can make you feel helpless, especially when it destroys your home and personal belongings with its presence in your home. Fortunately, the professionals at Ally1 can help you through the entire fire damage restoration process. They will be able to salvage as much as possible and bring your home back to its former state, just as you remember it.