Coping with Unhygienic Commercial Water Damage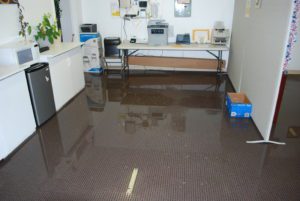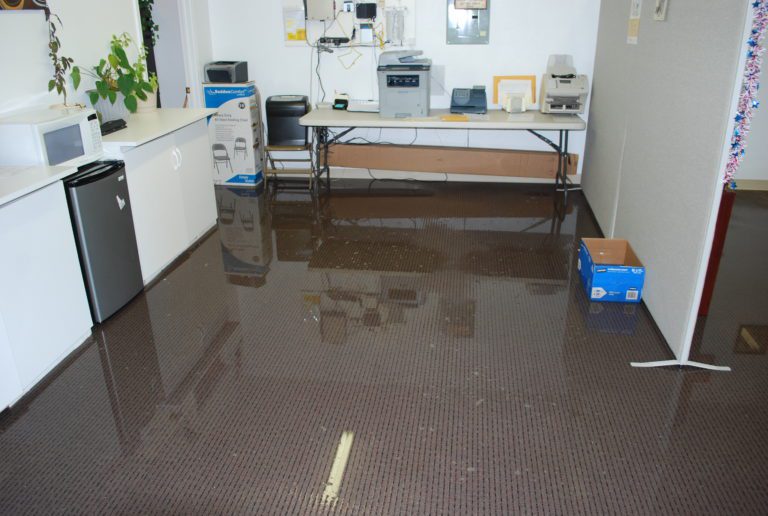 When your business experiences water damage, you undoubtedly feel stressed. That stress is exacerbated when the spill originates from an unclean source and presents a danger to you and any workers who frequent the building. But how do you know that the water leak you are dealing with is unhygienic? What should you do if you know your commercial building has contaminated water damage? How can you prevent unclean water leaks?
Prior to answering the last two questions, you should understand how water leakage/flooding is classified. Category 1 water typically comes from water supply lines or sink or tub overflows; it does not represent a significant risk to your health. However, "clean water" can easily become Category 2 or 3 water if it sits in an area for too long, particularly since contaminants like mold or mildew can set in between 24-48 hours.
Category 2 water, or "grey water," contains harmful pollutants that can cause illness upon contact or if ingested. Some causes of grey water spillage are sump pump damage or toilet overflows with urine present. Category 3 water is the most dangerous to human health. This type of water damage, which is also referred to as "black water," may cause sickness if humans come in contact with it or severe illness or death if it is consumed. It commonly contains toxic biological materials, including fungi and bacteria. Sources of black water leakage include sewage backup (the most common cause of sewage damage to a business), overflowing toilets with fecal matter, river/stream flooding, and stagnant water with bacteria present.
Preventing unclean water damage
Since prevention is always ideal in this sort of situation, here are a couple of tips for preventing your commercial property from experiencing Category 2 or 3 water damage:
Conduct inspections regularly. Utilize the services of a professional plumbing service. They can see if there are any plumbing issues and possibly prevent significant disasters from occurring.
Promptly fix any issues. One common cause of sewage backup in commercial buildings is structural issues (including pipes that are misaligned or have cracks), so fixing these problems in a timely manner can help you avoid future property damage.
Trust the pro's with the dirty work
Sometimes water damages occur despite your best efforts. If your business is impacted by a Category 2 or 3 leak, be extremely vigilant. Turn off any running water and ventilate the building. Find a way to isolate the flooded area by creating some sort of physical barrier (cones, tape, etc.) and warn anybody in the office to avoid the spill.
  Though you may be tempted to grab a bucket and mop and go to work, it's time to call the experts. That's because a professional company can accurately access the extent of the damage, ensure the safety of the building's occupants, and prevent further health hazards by stopping pathogens in the water from going airborne. If you have an unclean water emergency at your commercial property in Cedar City, trust the professionals at Ally 1 Disaster Solutions to thoroughly and rapidly restore your business to its former state.