Prevent Water Damage with Roof Maintenance in Southern Utah
I'm sure you've heard the saying "when it rains it pours". When it is pouring rain outside that is exactly where you want it to stay. Dealing with a water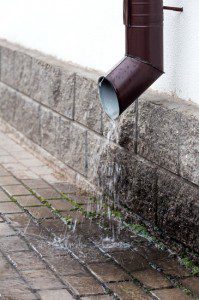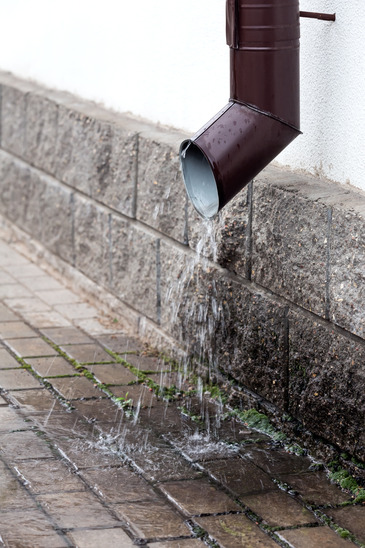 damage from a leaky roof is something no homeowner wants to content with. But, with proper roof maintenance you have a better chance of preventing this type of water damage disaster at your home or business in Southern Utah.
One of the first steps is to get a roof inspection. Roof inspections should take place approximately once a year. You might want to consider scheduling your roof inspection every spring and fall so it doesn't get overlooked.  During your inspection, look for any missing, damaged or curling shingles and keep your eye open for any wear and tear. Replacing individual shingles is not difficult and is something you can handle yourself  or hire a professional to handle for you.
When maintaining your roof, you will also want to check for signs of fungus or algae growth. If there are signs of fungus or striping, you can install zinc or lead strips to help control the growth. Also inspect any metal areas for rust. If rust is present, remove it and then prime and paint the surface to prevent additional rusting. Seal any areas near the chimney or other extremities where cracks may have formed.
Don't forget to check the areas around your roof. Large trees can be problematic. The tree branches can scratch or damage roofing materials when the wind blows, and falling branches can cause serious damage. If you have large trees, consider trimming back any branches that hang over your roof, and be sure to remove any debris from the roof including sticks, leaves, pine needles and other debris. Large trees also give access to squirrels and other critters to your roof, and they too can cause unwanted damage to homes in the Southern Utah area.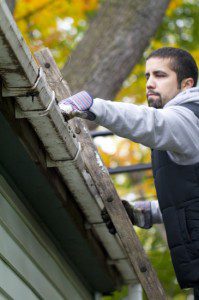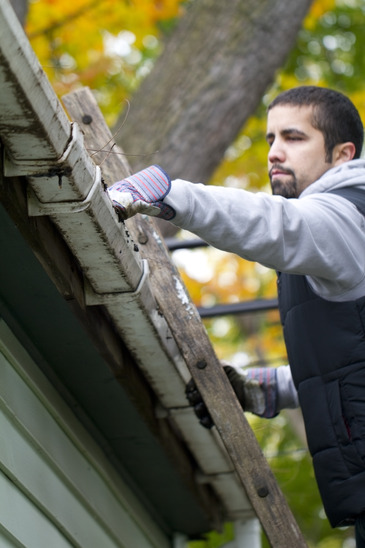 Homeowners should make efforts to clear any leaves, branches and other debris from gutters. Make sure your gutters and downspouts are working properly and water is flowing off of your roof and away from your home. Clogged gutters are gross and can lead to fungus or algae growth. Clogged gutters can also result in flooding if your downspouts are not effectively guiding water away from your home.
If your roof is more than a decade old, it may be a good idea to hire a professional to complete the inspection. Expect a professional to check for missing nails, missing shingles, and look for any existing water damage, they may also seal any leaks that are detected. Hiring a professional to inspect and repair your roof may cost a little money now, but it can also help extend the life of your roof and save you from water damage to your home down the road. A professional may advise you that it is time to replace your roof depending on the age and condition of your home. Don't hesitate to get estimates from several companies before making a decision.
Make sure to hire a reputable person or company to complete your roof inspection. Feel free to ask Ally1 for suggestions. Seek references from friends or the Internet to locate someone who will complete a thorough inspection and who charges reasonable rates for the inspection and any potential repairs.
If you believe your roof may be leaking and allowing moisture to enter your Utah home, here are a few signs to look for inside your home.
Damp or dark spots on the ceiling
Damp or musty attic
Mold forming in attic or ceilings
You should take action immediately if you detect any of the above warning signs. Water damage from a leaking roof can quickly get worse, and should be fixed as soon as possible.
If you know or suspect you have a mold or rot issue, it is probably a good time to get a consultation from a cleaning and restoration company for repairs. Ally1 serves the southern Utah area and can repair the structural integrity of your home, remove mold, and repair or replace any ceiling or wall material damaged by water or mold.

View Larger Map