Has a Fire Damaged Your Business?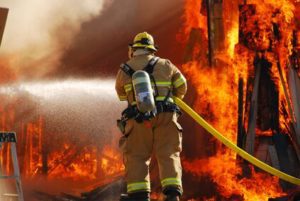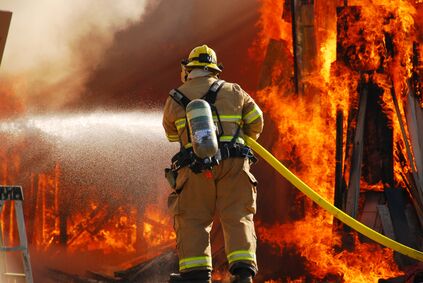 Fires can be greatly devastating to your Cedar City business or even to your home. After the fire has occurred, your property will not only suffer from a fire but smoke will also do damage as well. If there happened to be water used to put the fire out, you could also have water damage to your property as well. The professionals at Ally 1 Disaster Solutions have the right experience and knowledge to help make the fire damage process easy and fast. Ally 1 Disaster Solutions can help remove the fire damage from your home and even help restore your items.
What to do after a fire
After a fire has struck your home, try to prevent any movement in your home to reduce particles from being embedded into to your fabrics. Also, try to keep your hands clean when picking up items so you do not embed soot into materials. If you do have an HVAC system in your home or office, clean the filter so you can have cleaner air filtrating through.
What NOT to do after a fire
Do not attempt to clean walls or any painted service until you have contacted a professional. Attempting to do this on your own could result in damaging the items. Do not clean or fix any electrical appliance affected by the fire unless you are authorized to do so.
Here are some simple steps to show the restoration process with fire damage.
Step 1: Contact Emergency Services
The restoration process can begin as soon as you contact a restoration company such as Ally 1 Disaster Solutions. They also have hired professionals to help make the restoration process easy and less of a hassle for you.
Step 2: Inspecting the Fire Damage
The professionals at Ally 1 Disaster Solutions will carefully inspect your home or business to determine the extent of the damage from smoke, fire, and soot. This step is very crucial to help develop an efficient plan to restore your property.
Step 3: Secure and Protect
Fire can damage windows, walls, and roofs. Tarping and boarding up your home will help protect against and further damage to your home.
Step 4: Removing water
If water was used to help put out the fire on your property, you need to start on removing the water immediately. Leaving water in your home for more than 48 hours could start the build up of mold in your home. Increasing the steps needed for the restoration process.
Step 5: Removing Smoke and Soot From Surfaces
Ally 1 Disaster Solutions has the professional and specialized equipment to get the smoke and soot off of your walls, ceilings, and any other surface effected. The equipment used will make the restoration process effective and more efficient when taking care of fire damage.
Step 6: Restoration.
Restoration is the final step of the process to get your home or property to its pre-fire condition. Restoration may involve minor repairs to your home or business like replacing drywall, painting, new carpet or refurnishing rooms in your Cedar City area.